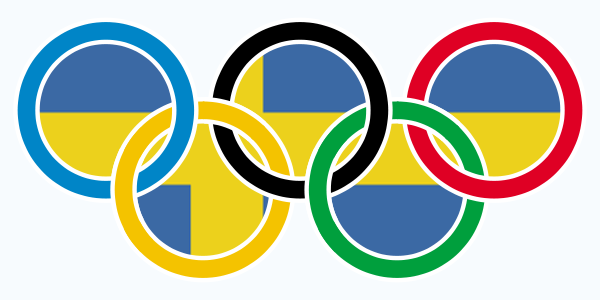 In The Spotlight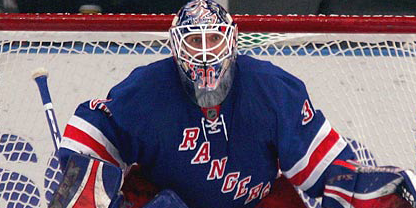 G Henrik Lundqvist​
Lundqvist was the starting goaltender for the Swedish 2006 Olympic team that won Gold in Torino. A world class goaltender who has proven himself to be able to win when the pressure is on is something that only a few teams in the Olympics possess. Lundqvist probably wants to improve on the 0.907SV% and 2.33GAA that he posted in 2006 and Sweden would love for him to improve on those numbers as well.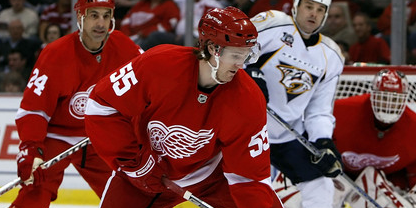 D Niklas Kronwall​
With the decline of Lidström's offensive game, Sweden will be looking for more offense from the back end now and for the future. Kronwall, and to a lesser extent Enström, will be able to bring this. Kronwall is returning to the Olympics after posting 2 points in 2 games in 2006 when he was a replacement for an injured player. Look for him to play on the top power play unit.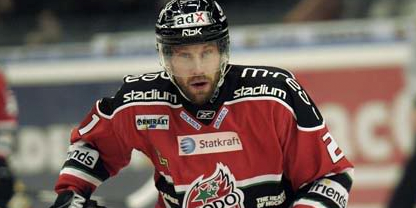 C Peter Forsberg​
A little bit of a surprise choice here, the legendary Peter Forsberg is the forward that is most in the spotlight, despite not playing in the NHL since the 2008 post-season. Questions about his foot and his general health can be answered by a dominant performance here. These will be his fourth Olympic Games.
Full Roster
Goaltenders
Jonas Gustavsson
, Toronto Maple Leafs (NHL)
Stefan Liv
, HV71 (SEL)
Henrik Lundqvist
, New York Rangers (NHL)
Defensemen
Tobias Enström
, Atlanta Thrashers (NHL)
Magnus Johansson
, Linköping (SEL)
Niklas Kronwall
, Detroit Red Wings (NHL)
Nicklas Lidström
, Detroit Red Wings (NHL)
Douglas Murray
, San Jose Sharks (NHL)
Johnny Oduya
, Atlanta Thrashers (NHL)
Henrik Tallinder
, Buffalo Sabres (NHL)
Mattias Öhlund
, Tampa Bay Lightning (NHL)
Forwards
Daniel Alfredsson
, Ottawa Senators (NHL)
Nicklas Bäckström
, Washington Capitals (NHL)
Loui Eriksson
, Dallas Stars (NHL)
Peter Forsberg
, MODO (SEL)
Johan Franzen
, Detroit Red Wings (NHL)
Patric Hörnqvist
, Nashville Predators (NHL)
Fredrik Modin
, Columbus Blue Jackets (NHL)
Samuel Påhlsson
, Columbus Blue Jackets (NHL)
Daniel Sedin
, Vancouver Canucks (NHL)
Henrik Sedin
, Vancouver Canucks (NHL)
Mattias Weinhandl
, Dynamo Moskva (KHL)
Henrik Zetterberg
, Detroit Red Wings (NHL)