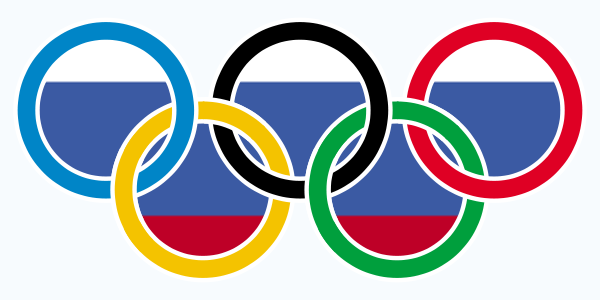 In The Spotlight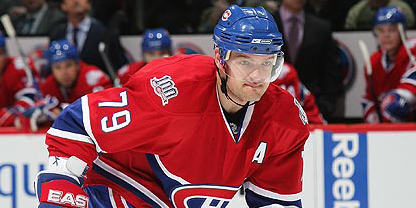 D Andrei Markov​
Markov's proven his worth to his NHL team, and without him on the roster, the Russian defense starts looking pretty thin. He is able to play in all situations, and is able to do incredibly well. He is crucial to Russia's puck-moving from the backend and should have a huge tournament.
C Evgeni Malkin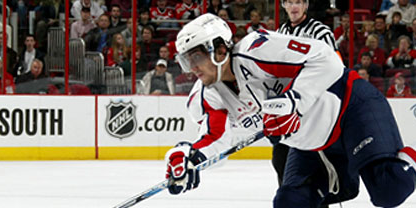 LW Alexander Ovechkin​
These two are in the spotlight together. Both are generational talents and have the potential to dominate most teams in the Olympic tournament. If both these guys aren't working for the Russians, the rest of the team have big shoes to fill.
Full Roster
Goaltenders
Ilya Bryzgalov
, Phoenix Coyotes (NHL)
Evgeni Nabokov
, San Jose Sharks (NHL)
Semyon Varlamov
, Washington Capitals (NHL)
Defensemen
Sergei Gonchar
, Pittsburgh Penguins (NHL)
Denis Grebeshkov
, Edmonton Oilers (NHL)
Dimitri Kalinin
, Salavat Yulaev Ufa (KHL)
Konstantin Korneev
, CSKA Moskva (KHL)
Andrei Markov
, Montreal Canadiens (NHL)
Ilya Nikulin
, Ak Bars Kazan (KHL)
Fedor Tyutin
, Columbus Blue Jackets (NHL)
Anton Volchenkov
, Ottawa Senators (NHL)
Forwards
Maxim Afinogenov
, Atlanta Thrashers (NHL)
Pavel Datsyuk
, Detroit Red Wings (NHL)
Sergei Fedorov
, Metallurg Magnitogorsk (KHL)
Ilya Kovalchuk
, New Jersey Devils (NHL)
Viktor Kozlov
, Salavat Yulaev Ufa (KHL)
Evgeni Malkin
, Pittsburgh Penguins (NHL)
Alexei Morozov
, Ak Bars Kazan (KHL)
Alexander Ovechkin
, Washington Capitals (NHL)
Alexander Radulov
, Salavat Yulaev Ufa (KHL)
Alexander Semin
, Washington Capitals (NHL)
Danis Zaripov
, Ak Bars Kazan (KHL)
Sergei Zinoviev
, Salavat Yulaev Ufa (KHL)