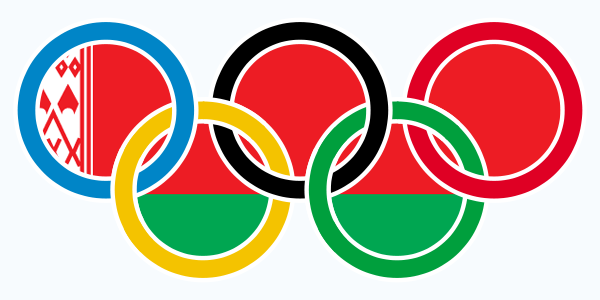 In The Spotlight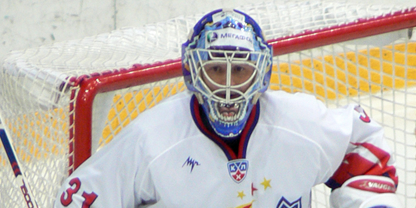 G Andrei Mezin​
The 35-year-old goaltender is very experienced in international competition, representing Belarus for the third time at the Olympics, and representing Belarus in World Championships and the World Cup. The starting goaltender of Dinamo Minsk was stellar at the 2009 World Championships, posting a 0.947SV% and a 1.72GAA in the five games. He's agile in the net, has a great glove hand and covers the bottom half of the net very well.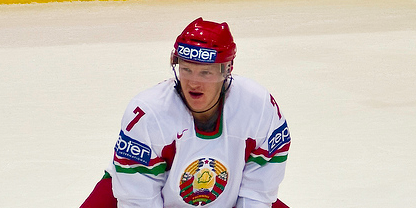 D Vladimir Denisov​
Even though he's only 25, Denisov has represented Belarus multiple times in international competition. While he's not one to put up huge offensive numbers, he has decent skills and hockey sense in those areas. A tough, mobile defender, Denisov will likely log quite a bit of ice time for Belarus, even though he's slightly undersized.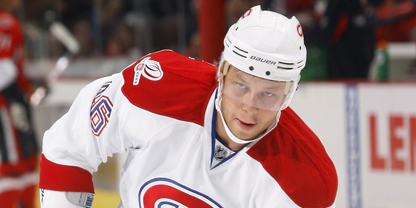 LW Andrei Kostitsyn​
Arguably the best hockey talent that has been produced by Belarus, Andrei Kostitsyn has produced every time he represents his country on an international stage. His offensive skills are well documented since he plays in the NHL, and he has the size, toughness and grit to be able to handle games that might get chippy. Look for him to play on the top scoring line for Belarus and get a lot of powerplay and penalty kill time.
He will miss the Olympics due to injury.
Full Roster
Goaltenders
Vitali Koval
, Dynamo Minsk (KHL)
Maxim Malyutin
, HK Vitebsk (BEL)
Andrei Mezin
, Dynamo Minsk (KHL)
Defensemen
Vladimir Denisov
, Dynamo Minsk (KHL)
Andrei Karev
, Yunost Minsk (BEL)
Sergei Kolosov
, Grand Rapids Griffins (AHL)
Viktor Kostyuchenok
, Spartak Moskva (KHL)
Aleksandr Makritsky
, Dynamo Minsk (KHL)
Aleksandr Ryadinski
, Shakhter Soligorsk (BEL)
Ruslan Salei
, Colorado Avalanche (NHL)
Nikolai Stasenko
, Amur Khabarovsk (KHL)
Forwards
Oleg Antonenko
, Dinamo Minsk (KHL)
Sergei Demagin
, Neftekhimik Nizhnekamsk (KHL)
Alexei Kalyuzhny
, Dynamo Moscow (KHL)
Konstantin Koltsov
, Salavat Yulayev Ufa (KHL)
Sergei Kostitsyn
, Montreal Canadiens (NHL)
Aleksandr Kulakov
, Dynamo Minsk (KHL)
Dmitry Meleshko
, Dynamo Minsk (KHL)
Andrei Mikhalev
, Dynamo Minsk (KHL)
Andrei Stas
, Dynamo Minsk (KHL)
Alexei Ugarov
, HC MVD (KHL)
Sergei Zadelenov
, Shakhter Soligorsk (BEL)
Konstantin Zakharov
, Yunost Minsk (BEL)